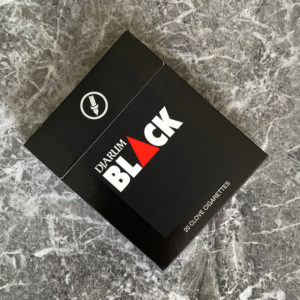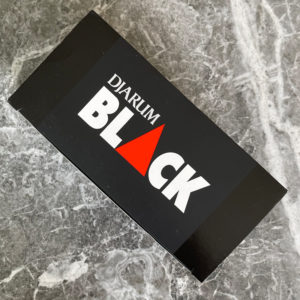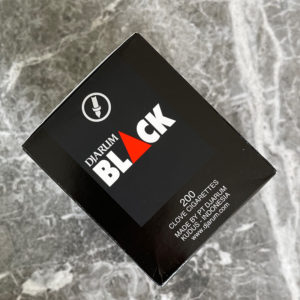 Out Of Stock
Djarum Black
$6.46 – $49.54
United States dollar ($) - USD
Euro (€) - EUR

Pound sterling (£) - GBP

United States dollar ($) - USD

Australian dollar ($) - AUD

Chinese yuan (¥) - CNY

Saudi riyal (ر.س) - SAR

United Arab Emirates dirham (د.إ) - AED

Czech koruna (Kč) - CZK

Hong Kong dollar ($) - HKD

Hungarian forint (Ft) - HUF

South African rand (R) - ZAR
Compare

Description
Djarum Black Clove Cigarettes – Original Black was initially created for the international market. The US was the first market that Djarum Black entered in 1996.
Today Djarum Black is the best-known kretek in several countries, surpassing the popularity of its predecessor, Djarum Special.
Each unit includes 10 packs of 20 cigarettes (total 200 cigarettes).
---
Customer Reviews
15 Sep 2022
Kristian C.

United Kingdom
200 for £37
I was sceptical. But I now have 200 Black ciggies that don't have dirty Government graffiti on them. Properly happy. £10 p+p, who cares? Delivered to my door. Thanks Postie! :) Couldn't be happier! @DisShitCrayCray