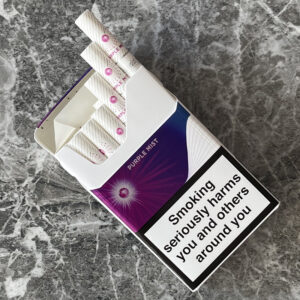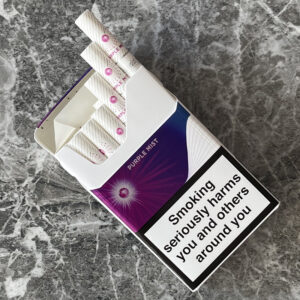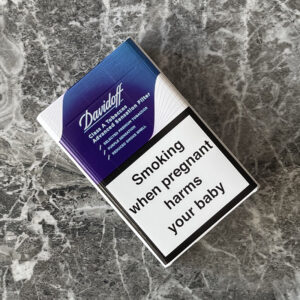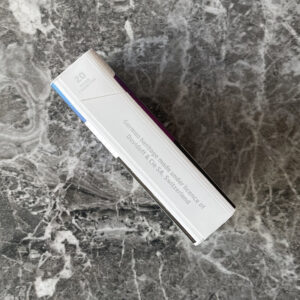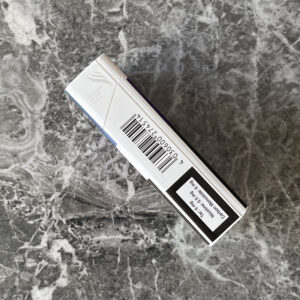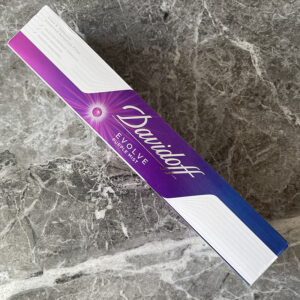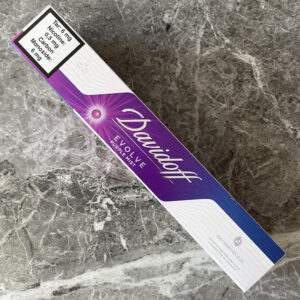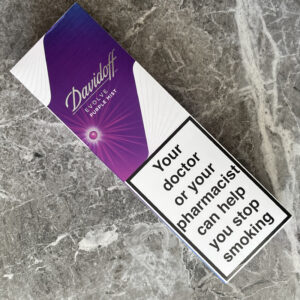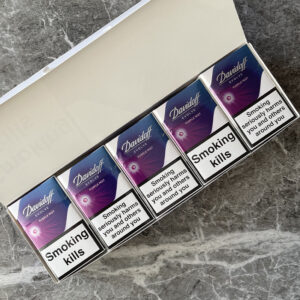 Out Of Stock
Davidoff Evolve Purple Mist
$6.46 – $49.54
United States dollar ($) - USD
Euro (€) - EUR

Pound sterling (£) - GBP

United States dollar ($) - USD

Australian dollar ($) - AUD

Chinese yuan (¥) - CNY

Saudi riyal (ر.س) - SAR

United Arab Emirates dirham (د.إ) - AED

Czech koruna (Kč) - CZK

Hong Kong dollar ($) - HKD

Hungarian forint (Ft) - HUF

South African rand (R) - ZAR
Compare

Description
Davidoff Evolve Purple Mist. The line boasts Davidoff tobacco qualities but is compacted in a King Size cigarette format featuring an innovative Combo-Filter and a premium cigarette paper.
Class A Tobaccos Advanced Sensation Filter.
* Selected Premium Tobaccos
* Purple Sensation
* Reduced Smoke Smell
Each unit includes 10 packs of 20 cigarettes (total 200 cigarettes).
---